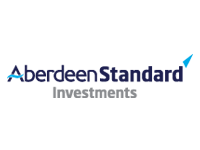 Aberdeen Standard Investments is a leading global asset manager dedicated to helping investors around the world reach their desired investment goals and broaden their financial horizons. We provide expertise across a breadth of markets, asset classes and investment approaches. Approximately 1,000 dedicated investment professionals are located globally, close to our clients and the markets where we invest. Additionally, 500 client specialists work closely with investors and advisors to understand their clients' needs and deliver world class investment solutions. As of December 31, 2017, they manage $779bn on behalf of governments, pension funds, insurers, companies, charities, foundations and individuals in 80 countries. Aberdeen Standard Investments is a brand of the investment businesses of Aberdeen Asset Management and Standard Life Investments..
Contact: Sajay Yodh (sanjay.yodh@aberdeenstandard.com)
---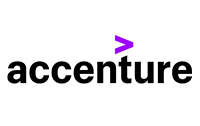 Accenture: From Insights To Action Across The World, Delivering 360° Value By Embracing Change. We Work With Clients, People & Communities Across The Globe To Make A World Of Difference. Thought Leadership. Industry Knowledge. One Global Network. 6,000 Clients Served.
---
ACORE Capital: Commercial mortgage investment services
Contact:Andrew Terry, Managing Director, aterry@acorecapital.com
---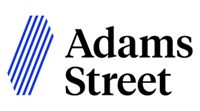 Adams Street Partners is a global private markets investment manager with investments in more than thirty countries across five continents. Adams Street's 90+ investment professionals focus on five strategies: primary fund partnerships, secondary transactions, co-investments, direct growth equity company investments, and private credit deals. Adams Street strives to generate actionable investment insights across market cycles by drawing on 50 years of private markets experience, proprietary intelligence, and trusted relationships. The firm is 100% employee-owned and has $50 billion in assets under management. Adams Street has the ability to create, tailor and implement unique private market solutions for life insurance companies. Adams Street maintains a worldwide presence with offices in Austin, Beijing, Boston, Chicago, London, Menlo Park, Munich, New York, Seoul, Singapore, and Tokyo. www.adamsstreetpartners.com

Contact: Neelm Hameer, Vice President, nhameer@adamsstreetpartners.com
---
Since the early 1990s, Advantage Capital has utilized public-private partnerships with state and federal economic development organizations to bring life insurer investment capital to communities that are underserved by traditional capital providers. Using tax credits offered under federal and state sponsored investment programs, Advantage Capital has partnered with some of the nation's leading life insurance companies to create proprietary accounts that target investments to these areas structured in ways to accommodate the investment goals, regulatory regimes, and asset-liability profiles of the sector participants. To date, Advantage Capital has invested approximately $3.8 billion in small to mid-sized businesses through its proprietary accounts.
Contact: Blake Mock, Senior Vice President, bmock@advantagecap.com
---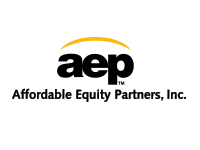 Affordable Equity Partners, Inc. (AEP) provides safe, stable, high yield investment opportunities for insurance companies seeking to finance and invest in affordable housing tax credits. This asset class has bond like characteristics, including a low RBC factor, while delivering returns in line with such asset classes as real estate, emerging market debt, and private equity. With nearly 30 years of experience, AEP has syndicated more than $2.3 billion in tax credits to help build or preserve more than 19,000 homes for seniors and working families.
Contact: Dan Torgerson (dtorgerson@aepartners.com)
---

AEW Capital Management For over 40 years, AEW Capital Management, L.P. (AEW) has provided real estate investment management services to investors worldwide. One of the world's leading real estate investment advisors, AEW and its affiliates manage $89.0 billion of property and securities in North America, Europe and Asia (as of September 30, 2022). Grounded in research and experienced in the complexities of the real estate and capital markets, AEW actively manages portfolios in both the public and private property markets and across the risk/return spectrum. AEW and its affiliates have offices in Boston, Los Angeles, London, Paris, Düsseldorf, Hong Kong, Seoul, Singapore, Sydney and Tokyo, as well as additional offices in seven European cities. For more information, please visit www.aew.com.
Gross asset value as of September 30, 2022. Total AEW AUM of $89.0 billion includes $38.3 billion in assets managed by AEW Europe SA and its affiliates, $24.2 billion in regulatory assets under management of AEW Capital Management, L.P. and $26.5 billion in assets which AEW Capital Management, L.P. and its affiliates provide investment advisory services. Total AEW Real Estate Securities AUM of $4.3 billion includes $4.1 billion in regulatory assets under management of AEW Capital Management, L.P. and $0.2 billion in assets which AEW Capital Management, L.P. and its affiliates provide investment advisory services.
Contact: Chad Nettleship (chad.nettleship@aew.com)
---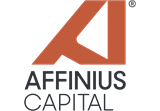 Affinius Capital® (previously known as USAA Real Estate and Square Mile Capital Management) is an integrated institutional real estate investment firm focused on value-creation and income generation. With a 40-year track record and $34 billion in net assets under management, Affinius has a diversified portfolio across North America and Europe delivering both equity and credit to its trusted partners and on behalf of its institutional clients globally. For more information, visit www.affiniuscapital.com.

Contact: Kylene King (kylene.king@affiniuscapital.com)
---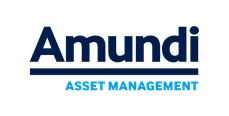 Amundi: We are a global asset manager expable of providing world class investment management services to the life insurance industry. With over $1.8 T of AVM globally, we are the third largest asset manager for insurance providers.
Contact: Bryle Ryan (bryle.ryan@amundi.com)
---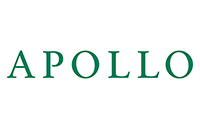 Apollo Global Management: Apollo's consistent, rigorous, value-oriented approach across private equity, credit, and real assets has helped make us one of the largest alternative investment managers serving many of the world's most prominent institutional investors.
---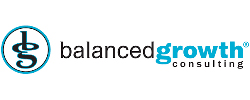 Balanced Growth is an innovation and operations consulting firm. Their mission is to create enduring value for organizations who are driven by both purpose and profit through strategic and operational innovation. They focus on clients in the Insurance, Financial Services, and Healthcare sectors to design, implement, and accelerate their operational, technology, and innovation initiatives. Balanced Growth's expertise in innovation has helped their clients grow the top line while improving their customers experience. Their expertise in operations consulting has helped their clients improve efficiency and lower operating costs. Balanced Growths leadership team is made up of respected business leaders and highly experienced solution providers. Their objectivity and collaborative approach sets them apart enabling them to help their clients achieve the results they expect.
Contact: Jason Bordui (jason@balancedgrowth.com)
---

Barings is a $349+ billion* global investment manager sourcing differentiated opportunities and building long-term portfolios across public and private fixed income, real estate, and specialist equity markets. With investment professionals based in North America, Europe and Asia Pacific, the firm, a subsidiary of MassMutual, aims to serve its clients, communities and employees, and is committed to sustainable practices and responsible investment.

*As of June 30, 2022

Contact: Ilena Coyle (Ilena.Coyle@barings.com).
---

Benefit Street Partners ("BSP") is a leading credit-focused alternative asset management firm with approximately $26 billion in assets under management. BSP is a wholly owned subsidiary of Franklin Resources, Inc. that, together with its various subsidiaries, operates as Franklin Templeton. Established in 2008, the BSP platform manages funds for institutions, high-net-worth and retail investors across various strategies including: private/opportunistic debt, liquid loans, high yield, special situations, long-short liquid credit and commercial real estate debt.
Contact: David Klein, Director, Business Development; (d.klein@benefitstreetpartners.com)
---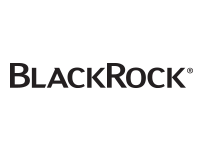 BlackRock, As the world's largest investment manager, they believe it's their responsibility to help investors of all sizes succeed in the New World of Investing. BlackRock was built to provide the global market insight, breadth of capabilities and deep risk management expertise these times require. Investing with BlackRock gives you access to almost every asset class, geography and investment style, as well as extensive market intelligence and risk analysis, to help build the dynamic, diverse portfolios we believe these times require. With deep roots in all corners of the globe, their 100 investment teams in 30 countries share their best thinking to translate local insight into actionable ideas that strive to deliver better, more consistent returns over time. With more than 1,000 risk professionals and premier risk management technology, BlackRock digs deep into the data to understand the risk that has to be managed for the returns their clients need and bring clarity to the most daunting financial situations.
Contact: Laura Tyrholm (laura.tyrholm@blackrock.com)
---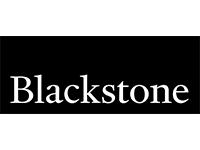 Blackstone Insurance Solutions Insurers provide essential retirement security, asset protection and risk transfer products and services in support of individuals and families and businesses of all sizes. The ability to meet policyholder obligations – regardless of duration – make insurers a bedrock for economic growth and development in the United States and around the world.

Blackstone, a leading global investment firm, delivers value for their investors across asset classes and through a range of economic conditions. Blackstone Insurance Solutions is led by a team of insurance experts who understand that the insurers must have the financial strength to withstand events that may be either anticipated or unforeseen. With a strong foundation of intellectual and financial capital, and using cutting edge technology and analytics, Blackstone Insurance Solutions strives to build on their history of performance for insurers and other investors around the world.

Contact: Ted Mark, ted.mark@blackstone.com
---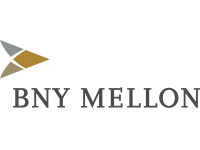 BNY Mellon is a global investments company dedicated to helping its clients manage and service their financial assets throughout the investment lifecycle. Whether providing financial services for institutions, corporations or individual investors, BNY Mellon delivers informed investment management and investment services in 35 countries and more than 100 markets. As of June 30, 2017, BNY Mellon had $31.1 trillion in assets under custody and/or administration, and $1.8 trillion in assets under management. BNY Mellon can act as a single point of contact for clients looking to create, trade, hold, manage, service, distribute or restructure investments. BNY Mellon is the corporate brand of The Bank of New York Mellon Corporation (NYSE: BK). Additional information is available on www.bnymellon.com. Follow us on Twitter @BNYMellon or visit our newsroom at www.bnymellon.com/newsroom for the latest company news.
Contact: Vincent L. Pacilio (vincent.pacillo@bnymellon.com)
---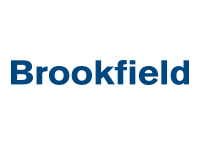 Brookfield Asset Management Brookfield Asset Management: Our insurance solutions business is focused on providing capital-based solutions to insurance companies and their stakeholders. At Brookfield, we provide capital efficient investment vehicles to our longstanding institutional insurance investors, and we deploy our own capital into the insurance sector through direct equity investments, reinsurance arrangements and hybrid solutions. Our Insurance Solutions team is led by a group of experienced investment and insurance professions. Leveraging our investment management capabilities across Brookfield and Oaktree, we seek to match long-duration liabilities with portfolios of High-quality investments to generate attractive, risk-adjusted returns for us and our partners.
Contact: Lisa Anderson (Lisa.Anderson@Brookfield.com)
---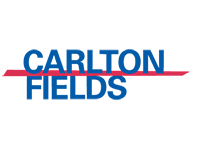 Carlton Fields has more than 325 attorneys and consultants serving its insurance industry and other clients from offices in California, Connecticut, Florida, Georgia, New Jersey, New York, and Washington, D.C. The firm is known for its national litigation practice, and has extensive experience in defending its life insurance industry clients in class action defense, national trial practice, white collar representation, cybersecurity, and high stakes appeals. The firm also has a substantial practice handling insurance regulatory and products matters, securities matters, business transactions, and corporate counseling. Carlton Fields brings an integrated approach to servicing their clients by drawing on the collective insurance industry experience of their business, regulatory, and litigation attorneys. For additional information, visit www.carltonfields.com. (Carlton Fields practices law in California through Carlton Fields, LLP.)
---
CenterSquare Investment Management LLC offers compelling public and private real estate investment strategies across the capital spectrum including global REITs, private real estate debt, and private real estate equity.

Contact: Emily Mendell
---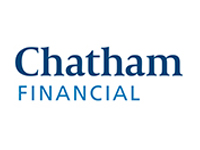 Chatham Financial is the largest independent derivatives advisory and technology firm. Chatham provides clients with access to in-depth knowledge, innovative tools, and a team of nearly 700 employees to help mitigate risks associated with interest rate, foreign currency, commodity, and equity exposures. Since 1991, Chatham has advised and supported over 3,000 clients with the full derivative and hedging life cycle management – hedging strategy, ISDA negotiations, transaction execution, valuation, accounting, and regulatory compliance.

Contact: Steve Castleton (scastleton@chathamfinancial.com)
---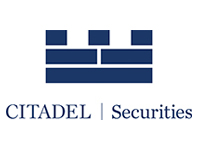 Citadel Securities is a leading market maker in US and European equities servicing Institutional clients for ETFs portfolio trading, and single stock blocks in that capacity they help life insurers to efficiently allocate capital to varied asset classes and advise insurers on execution options best suited to meet their investment goals. Citadel also trades fixed income, FX and equity options with institutional clients including life insurers.

Contact: Katie Stiner (katie.stiner@citadelsecurities.com)
---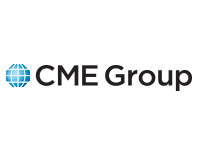 CME Group. As the world's largest and most diverse derivatives marketplace, CME Group is where the world comes to manage risk. CME Group provides the widest range of global benchmark products across all major asset classes, enabling businesses everywhere to substantially mitigate counterparty credit risk in both listed and over-the-counter derivatives markets.
Contact: Helena Jarabakova (helena.jarabakova@cmegroup.com)
---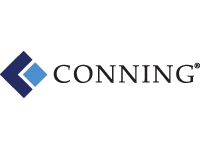 Conning is a leading investment management firm with a long history of serving the insurance industry. Conning supports institutional investors, including pension plans, with investment solutions and asset management offerings, risk modeling software, and industry research. Founded in 1912, Conning has investment centers in Asia, Europe and North America.

Contact: Allison Connolly (allison.connolly@conning.com)
---
Crescit Capital Strategies, LLC is a boutique commercial real estate asset manager dedicated to offering mid-size insurance companies access to commercial real estate debt investments, including senior mortgages, structured debt, and CMBS. The team of veteran investors is cycle-tested and has extensive investment experience in all aspects of CRE investing. Through our debt origination, we create bespoke loan portfolios tailored to our client's risk, yield, and capacity requirements. Our approach provides enhanced transparency and control for our clients, while allowing them to leverage Crescit's deep access to transaction flow, investment experience and asset management capabilities.
Contact: Joseph Iacono – jiacono@crescitcap.com
---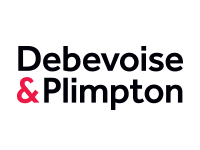 Debevoise & Plimpton's global insurance practice brings decades of experience to the most complex insurance industry transactions, high-stakes disputes and challenging
regulatory engagements. The team is consistently engaged for major insurance industry mergers and acquisitions, securities offerings, financings, reinsurance transactions,
investments, restructurings and a host of other transactions, for both insurance companies and private equity firms active in the insurance market. The group has leading practices in the important insurance centers of New York, London and Hong Kong.
Contact: Michelle Maupin (
mmmaupin@debevoise.com
)
---

Denham Capital Founded in 2004, Denham Capital is a global energy transition investment firm with over 40 professionals across 5 global offices, and more than $12 Billion of capital raised since inception Investing in renewables since 2007, Denham Sustainable Infrastructure's diverse team specializes in private equity and debt investments in sectors that empower the energy transition. Denham Sustainable Credit is a direct lending platform invests in private sustainable infrastructure credit globally, across multiple currencies for Investment Grade and High Yield investments and offers investors bespoke solutions that complement their risk/return appetite.
Contact: Jorge Camina (Jorge.Camina@denhamcapital.com)
---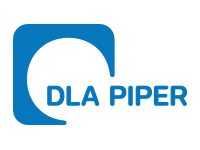 DLA Piper is a global law firm with lawyers located in more than 40 countries throughout the Americas, Europe, the Middle East, Africa and Asia Pacific, positioning us to help clients with their legal needs around the world.
Contact: Nicole Perkins (Nicole.perkins@dlapiper.com)
---
Eliot Partnership: Eliot Partnership is a global insurance sector specialist in Executive Search and Talent Advisory
---
Enterprise Community Partners is a national nonprofit that exists to make a good home possible for the millions of families without one. With a full capital stack – tax credits, debt and equity – we're a leader in socially driven capital investment, pioneering new financial tools and matching investors with opportunities that yield economic returns alongside intentional and measurable impact for communities. Since 1982, we have invested $54 billion and created 873,000 homes across all 50 states, the District of Columbia and Puerto Rico – all to make home and community places of pride, power and belonging.
Contact: Dan Cooper (dcooper@enterprisecommunity.com)
---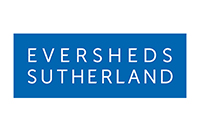 Eversheds Sutherland is known for solving sophisticated business problems and legal issues for many of the world's insurance companies. Whether it's a regulatory or tax issue—or finance, M&A, reinsurance, securities, enforcement or litigation—over one-third of our approximately 425 lawyers devote themselves to addressing insurance industry challenges and opportunities.
Contact: Cynthia Shoss (cynthia.shoss@eversheds-sutherland.com)
---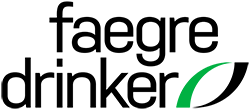 Faegre Drinker is a top 50 firm designed for clients. We opened our doors on February 1, 2020, uniting Faegre Baker Daniels and Drinker Biddle & Reath, two firms known for exceptional legal and consulting capabilities and a commitment to service excellence. Clients are at the start — and the heart — of everything we do.
---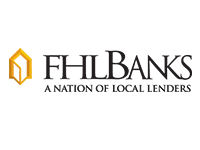 The Federal Home Loan Banks are a network of 11 District Banks that provide liquidity, credit services, and funding agreements to over 6,900 member financial institutions including over 400 insurance companies.
Contact: John von Seggern (johnvon@cfhlb.org)
---
Financial Risk Solutions (FRS) With over 24 years of experience delivering Investment Administration software, Financial Risk Solutions (FRS) is a trusted technology partner to life and annuity, wealth and asset management firms worldwide. Led by an expert team of IT specialists, compliance and actuaries, our clients license the FRS Invest|Pro™ software to help navigate the ever-changing challenges of growth, regulatory pressures and competition in our industry. FRS is part of the Constellation Software Inc. group and headquartered in Dublin, Ireland, with offices in London, Boston and Sydney
Contact: Thomas J. Patterson (tom.patterson@frsltd.com)
---
Global X ETFs was founded in 2008. For more than a decade, our mission has been empowering investors with unexplored and intelligent solutions. Our product lineup features more than 100 ETF strategies and a fully developed suite of core and completion ETF Model Portfolios. While we are distinguished for our Thematic Growth, Income, Commodity and International Access ETFs, we also offer Core, and Alpha funds to suit a wide range of investment objectives. Explore our ETFs, research and insights, and more at globalxetfs.com.
Contact: Christine Jurinich (cjurinich@globalxetfs.com)
---
Greystone is a leading privately held national commercial real estate finance company. Founded in 1988, Greystone has, through its various affiliates, grown to more than 1,100 employees across 35+ offices nationwide. Through its lending affiliates, Greystone Servicing Company LLC and Greystone Funding Company LLC, it is one of the leading originators of multifamily and healthcare mortgages in the U.S., originating $16-20 billion annually. With a fully integrated team of 130+ loan originators, 100+ loan underwriters, and 250+ loan servicing and asset management staff and a loan servicing portfolio (primary and special servicing) of approximately $90 billion, Greystone has superior local market insights nationally. Through various affiliates, Greystone has successfully expanded into adjacent businesses including real estate investment management and property development and management. In 2021, Cushman & Wakefield acquired a 40% minority stake in certain Greystone mortgage lending and servicing businesses. For more information, visit www.greystone.com.
Contact: Clive Lipshitz (clive.lipshitz@greyco.com)
---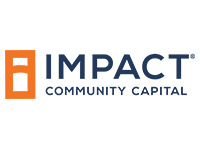 Impact Community Capital is a leading investment management firm with a proven platform for long-duration income strategies, seeking to offer risk-adjusted returns to investors and positive impact to low-income communities. Their 20-year track record has been built upon investments emphasizing principal preservation, current income and diversification for a fixed income portfolio.
Contact: Michael J. Lohmeier, Chief Investment Officer, mlohmeier@impactcapital.net
---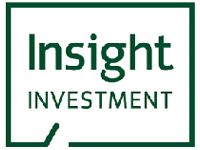 Insight Investment is a global investment manager that designs solutions for institutional investors focused on the ultimate outcome, not returns alone. Insight Investment aim's to maximize certainty and build resilience, not just minimize risk and manage volatility. In partnership with clients and their advisers, they build solutions drawing on four interlinked capabilities: liability-driven investment, risk management, liquidity management and return generation. They manage fixed income solutions for life insurance companies including customized alternative credit portfolios such as global securitized credit and ABL, leveraged credit and EMD.

Contact: Jeremy King (Jeremy.king@insightinvestment.com)
---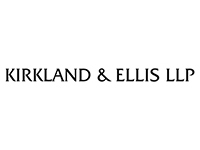 Kirkland & Ellis is an international law firm that serves a broad range of clients around the world in private equity, M&A and other corporate transactions, litigation, white collar and government disputes, restructurings and intellectual property matters. The attorneys in the Insurance Transactions & Regulatory Practice Group, which is part of Kirkland's premier Financial Institutions Practice Group, counsel clients on high-profile transactions and regulatory matters involving the insurance industry. Their experienced team brings together deep knowledge of the insurance industry with market-leading capabilities in mergers and acquisitions, private equity and capital markets to provide the highest-quality service to clients who are operating or transacting in the insurance industry. Their integrated regulatory team provides practical, bespoke advice that is business minded and commercial, and is fully aligned with their clients' broader business and transactional goals. Kirkland & Ellis team delivers exceptional results, and is consistently called upon by many of the most sophisticated players in the insurance industry to help navigate their most complex matters.

Contact: Rajab Abbassi (rajab.abbassi@kirkland.com)
---
Kroll Bond Rating Agency KBRA is a full service rating agency whose mission is to set a standard of excellence and integrity. Established in 2010, as a challenger brand, KBRA set forth an effort to restore trust in credit ratings by creating new standards for assessing risk and by offering accurate and transparent ratings. KBRA provides market participants with an alternative solution by delivering timely and in-depth research across the Structured Finance, Public Finance, Financial Guaranty, Financial Institutions, Insurance, Project Finance and Corporate sectors. With over 350 employees and offices in New York, NY, Dresher, PA, Frederick, MD, and Dublin, Ireland, our experienced analysts have published over 38,000 ratings across asset classes. KBRA strives to provide the investment community with the products and tools needed to make informed investment decisions.
Contact: Kate Baker (kbaker@kbra.com)
---

At LexisNexis Risk Solutions, we are passionate about using the power of data and advanced analytics to help life insurers make better, timelier decisions in a world of hidden risks and opportunities. Which is why we make it our mission to provide essential insights to advance and protect people, industry and society. Our Life Insurance solutions can help reduce the time it takes to obtain critical information from days and weeks to seconds and hours. Gain valuable insight for knowing your prospects and customers through every step of the policy life cycle with cutting-edge technology, unique data and advanced scoring analytics while upholding the highest standards of security and privacy.
Let LexisNexis help you act with insight —so you can execute today with tomorrow in mind.
For more information, call 800.869.0751 or email insurance.sales@lexisnexisrisk.com or visit www.risk.lexisnexis.com
LexisNexis® Risk Solutions and its sister company LexisNexis® Legal & Professional are part of RELX Group, a global provider of information and analytics for professional and business customers across industries. The group serves customers in more than 180 countries and has offices in about 40 countries. It employs approximately 30,000 people of whom half are in North America.
Contact: Kay Palmer (Kay.palmer@lexisnexisrisk.com)
---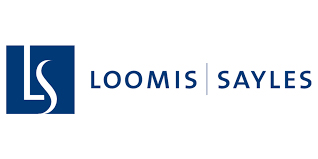 Loomis, Salyes & Company, L.P.: Since 1926, Loomis, Sayles & Company has helped fulfill the investment needs of institutional and mutual fund clients worldwide. The firm's performance-driven investors integrate deep proprietary research and risk analysis to make informed, judicious decisions. Using foresight and flexibility, Loomis Sayles looks far and wide for value – across traditional asset classes and alternative investments – to pursue attractive, risk-adjusted returns for clients. Loomis Sayles matches its long history of alpha generating capabilities with the complex needs of its insurance clients. The firm offers a suite of differentiated fixed income strategies, each with clear and consistent investment philosophies. Experience in providing custom solutions is layered in to generate specific portfolios, designed to fit client objectives.
Contact: Lauren McDermott (LMcDermott@loomissayles.com)
---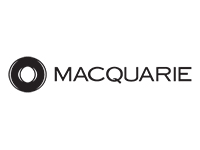 Macquarie Asset Management is a global asset manager that aims to deliver positive impact for everyone. Trusted by institutions, pension funds, governments, and individuals to manage more than $545.7 billion in assets globally, we provide access to specialist investment expertise across a range of capabilities including fixed income, equities, multi-asset solutions, private credit, infrastructure, renewables, natural assets, real estate, and transportation finance. Macquarie is the world's largest manager of infrastructure assets and a top 10 global insurance asset manager with decades of experience working with insurance companies to solve complex issues. Macquarie has a unique ability to design, develop, and implement custom solutions for insurers. Our world class insurance strategy team also works closely with insurers on strategic services including asset allocation, peer reviews, regulatory capital analysis and ad hoc projects. (All figures as at 31 December 2021)
Contact: Marc Mercurio (marc.mercurio@macquarie.com)
---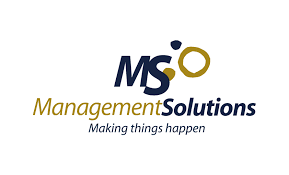 Management Solutions is an international business consulting firm with a presence in four broad geographical areas: Europe, Americas, Asia and Africa. Our professionals offer their exceptional talent, giving our clients that vital edge when rising to their business management challenges. they all have an excellent professional background, characterized by a solid analytical profile, an excellent ability for teamwork, and a special talent for thriving at all levels of any business organization Our consultants look for an exceptional working environment enabling them to hone their skills. Through our project typology and career plans we can:

* Offer our clients a highly motivated and prepared team.
* Provide our professionals an excellent professional development environment.
Contact: Agustin Palazon, Manager, 917-938-4202, (agustin.palazon@msnorthamerica.com)
---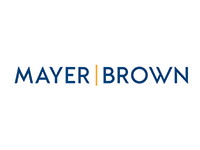 Mayer Brown is a leading global law firm with more than 1,800 lawyers located in offices across the Americas, Asia and Europe.
Across global markets within the life sector, our Global Insurance Industry Group represent insurers, reinsurers and insurance-related entities in a range of transactional, regulatory and dispute resolution matters. Our broad industry experience means that—no matter which practice area is required for a particular matter, such as corporate, regulation, employment, cybersecurity/data privacy or tax—we have insurance- and reinsurance-focused lawyers who understand the issues at hand.
Our group's mission is to deliver comprehensive interdisciplinary insurance and reinsurance experience through a seamless team-oriented approach that draws upon Mayer Brown's enormous depth in all related areas of the law.
Contact: David W. Alberts, Co-Leader of Global Insurance Industry Group, Partner, (212) 506-2611 (dalberts@mayerbrown.com)
Alternate contacts: Frank Monaco, Partner, (212) 506-2227 (fmonaco@mayerbrown.com); Stephen Rooney, Co-Leader of Global Insurance Industry Group, Partner, (212) 506-2567 (srooney@mayerbrown.com)
---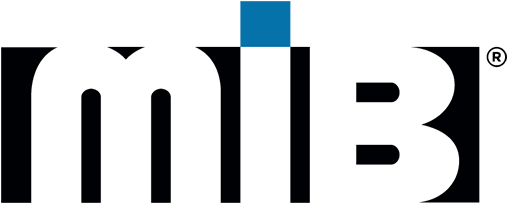 MIB Group Holdings, Inc. is the insurance industry's most trusted and secure partner for data, insights and digital solutions that support underwriting and actuarial decision making and improve industry efficiencies. With deep connections to the life insurance companies who are its members, and a sole focus on improving the insurance industry, MIB is uniquely positioned to provide data-driven solutions that address common industry challenges and enable clients to gain efficiencies, manage their risks, and grow profitably. Their portfolio of solutions include their legacy Code Solutions and Actuarial Services, as well as Medical Data Solutions, In Force Data Solutions, and Digital Solutions. For more information about MIB, watch our video and visit www.mibgroup.com.
Contact: Christie Corado (ccorado@mib.com)
---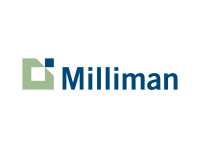 Milliman is one of the largest consulting and actuarial firms in the world, and is a recognized leader who has helped shape significant changes in life insurance and financial services.
Contact: Matt Kaufman (matt.kaufman@milliman.com)
---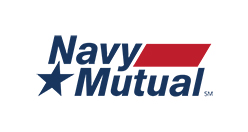 Navy Mutual Aid Association: Founded in 1879, Navy Mutual was created after the Battle of the Little Big Horn, the first military engagement in our nation's then-short history to leave behind no surviving officers to "pass the hat" for their fallen comrades' widows and orphans. At a time when military service was simply too dangerous for insurers to cover, a small group of Naval officers independently came together to protect their loved ones from the consequences of war. For over 141 years, Navy Mutual's primary mission has been to provide servicemembers with high-quality, trustworthy life insurance. That vital mission continues to this day. Navy Mutual admits to membership active duty servicemembers, reservists, and honorably discharged veterans of the seven uniformed services. Membership in Navy Mutual gives those individuals access to its life insurance and annuity products for themselves, their spouses and their dependents. Further, its Bylaws permit Members of the Sea Services to participate in Navy Mutual's governance. Navy Mutual has affordable life insurance options to help provide financial security to its Members and their loved ones. They offer both term life and whole life (permanent) plans, with no fees, sales commissions, or active military service restrictions or war clauses (for those on active duty). Navy Mutual also offers a variety of secure, low-cost annuities, that provide flexible payment options, guaranteed minimum interest rates, and highly competitive fixed returns. Annuities offered by Navy Mutual are funded with after-tax dollars and can be ideal for those who already have well-funded, tax-advantaged retirement account investments. Navy Mutual is also the nation's oldest federally recognized Veterans Service Organization ("VSO"). As a VSO, Navy Mutual provides free representation to veterans and their families in claims for benefits from the Department of Veterans Affairs. Additionally, Navy Mutual provides financial education to active duty servicemembers and military families at no charge to the U.S. Department of Defense.
Contact: Sangeeta Jacob, sjacob@navymutual.org
---
The mission of New England Asset Mangement (NEAM) is to be integral to the success of their insurance industry clients by providing investment management solutions through a team of skilled professionals dedicated to delivering exceptional client service. Their insurance investment management solutions include asset management, enterprise risk and capital management, accessible capital and risk analytics, and investment accounting and reporting services.
Contact: Marie Callahan (marie.callahan@neamgroup.com)
---

Omniscience is an enterprise AI and Machine Learning company active in Financial Services and the Insurance Industries (Life, Workers Compensation, Commercial P&C) with R&D efforts focused in Wildfire and Catastrophe, and other asset classes. Leading financial firms and insurers grow revenues, increase return on equity, and satisfy regulators using Omniscience Underwriting™, Omniscience Capital Management™, and Omniscience Risk.
In 2016, Omniscience brought their distributed data mining and machine learning technology to the global insurance industry, building Omniscience Underwriting™, an AI and Machine Learning-based software suite comprised of STP Engine, Auditor, Digitization, Underwriting Advisor, and MegaMeld. Omniscience Underwriting™ enables higher STP rates than traditional rules engines, increased efficiency, better close rates, and automated compliance reviews. Omniscience in the media:
Top-10 Underwriting Solutions - Insurance CIO Outlook 2018. LINK to feature story
Top-5 AI Solution for Fintech - CEFPRO 2019 Global Fintech Report
Featured Advanced Automation Solution for Risk Modeling – World Economic Forum Report on the New Physics of Financial Services
Contact: Hubert H. Byron III (Coy), Director of Sales, coy.byron@omniscience.com
---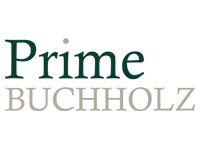 Prime Buchholz LLC is one of the country's leading, independent investment consulting firms. Their investment philosophy is direct and disciplined; their sole focus is helping their clients. Prime Buchholz full-retainer relationships benefit from their expertise in many additional areas – from acting as your back office to providing topical research. For life insurance clients, they offer several services including asset allocation, investment manager evaluation and implementation, risk/performance reporting, as well as other investment-related functions.
Contact: Brian Matthews, Principal, brianm@primebuchholz.com
---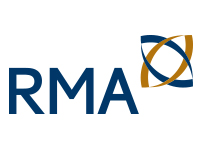 RMA, Inc. RMA's life reinsurance team works with US life insurance companies, serving as a bridge to highly rated reinsurers based outside the US. RMA provides all the services of these reinsurers – but from North American time zones and with the strength of a team of US life reinsurance specialists. RMA also offers reinsurance consulting services and financial solutions. Among their clients are some of the largest ACLI member companies.
Contact: Mark Swanson, Executive Vice President, Business Development (mswanson@rmacan.com)
---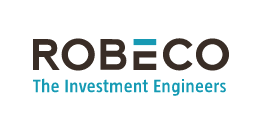 Robeco manages assets for over 180 insurers globally. The global insurance team brings in depth insurance expertise across advisory, portfolio management and reporting. We are hopeful we can offer unique insights from our engagements with engagements insurers based in the UK, Europe, Asia and Africa.

Robeco provides customized solutions and segregated accounts for insurers in the areas of:
ESG and sustainability investing
Core Fixed income and high yield
Quantitative Strategies (equites, fixed income and multi-asset)
Emerging markets
Contact: John Pinto (j.pinto@robeco.com)
---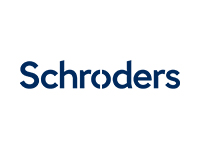 Schroders is a world-class asset manager with a unique 215-year family-ownership history and a pioneering investment philosophy. We manage over $967.5 billion and through a global network of over 37 locations we aim to assist retail, institutional investors and Defined Contribution plans solve for a range of outcomes with excellence in traditional equity and fixed income, sustainability & impact, as well as distinctive illiquid investments such as private equity, private debt, real estate, and infrastructure. Global heritage. Advanced thinking. Differentiated alpha. That's Schroders.
Contact: Andrew Terry (Andrew.Terry@schroders.com)
---


Sidley Austin LLP is one of the world's premier law firms, with more than 2,300 lawyers in 21 offices in the U.S., Europe, and Asia Pacific. Sidley's Financial Institutions group has a multidisciplinary team, one of the few of its kind, that is devoted to serving the insurance industry, including numerous life insurers and other participants in the life sector. The team has more than 70 lawyers who provide superior client service and innovative solutions to the industry on its most complex transactional, regulatory, and litigation matters. Learn more at sidley.com.
Contacts: Ellen M. Dunn (edunn@sidley.com)
Andrew R. Holland (aholland@sidley.com)
---
SimCorp SimCorp offers industry-leading, front to back investment management solutions for insurance companies. Our platform and ecosystem, comprising partners, services and third-party connectivity, empower us to provide insurance firms with efficiency and flexibility needed to succeed.
Contact: Ouliana Bashinova, Marketing Manager, Ouliana.bashinova@simcorp.com.
---
StepStone Group Inc. (Nasdaq: STEP) is a global private markets investment firm focused on providing customized investment solutions and advisory, data and administrative services to its clients. As of June 30, 2022, StepStone oversaw $588 billion of private markets allocations, including $137 billion of assets under management. StepStone's clients include some of the world's largest public and private defined benefit and defined contribution pension funds, sovereign wealth funds and insurance companies, as well as prominent endowments, foundations, family offices and private wealth clients, which include high-net-worth and mass affluent individuals. StepStone partners with its clients to develop and build private markets portfolios designed to meet their specific objectives across the private equity, infrastructure, private debt and real estate asset classes.

Contact: Casey Gildea (casey.gildea@stepstonegroup.com)
---
Sycamore Tree Capital Partners (STCP) is a value-focused specialist credit investment manager with solutions across the public, alternative, and private markets. As prominent members of leading Wall Street firms, asset management boutiques, and industry trade associations, our team has demonstrated success in developing the private debt markets, managing risk, and delivering innovative client solutions.

STCP's founders were pioneers in developing the bank loan markets, having played prominent roles over the past three decades in developing the senior loan market at both industry-leading Wall Street banks and specialist investment management firms, out team are among the most experienced investors in senior loans.

Additionally, the founders were instrumental in developing the CLO market, dating back to 1994. They originated and managed one of the first actively managed CLOS and have been involved with numerous structural innovations and enhancements, having managed 30+ CLOs with over $23.5B of new issue AUM, including their time at prior firms. STCP is a diversly-owned firm that is committed to a strong culture that embodies the key principles of client-focus, teamwork, excellence, integrity and humility.

Contact: Satya Kumar – Skumar@sycamorelp.com
---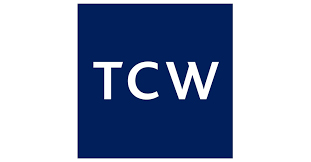 TCW Private Credit is a leading global asset management firm with five decades of investment experience and a broad range of products across fixed income, equities, emerging markets, and alternative investments. Through the TCW and MetWest Fund Families, TCW manages one of the largest mutual fund complexes in the U.S. TCW's clients include many of the world's largest corporate and public pension plans, financial institutions, endowments and foundations, as well as financial advisors, and high net worth individuals. As of March 31, 2021, TCW had total assets under management, including commitments, of $253 billion. TCW is headquartered in Los Angeles, and has offices in New York, Boston, Chicago, London, Milan, Singapore, Hong Kong, Tokyo, and Sydney.

Contact: Jamel Jackson, Jamel.Jackson@tcw.com, (212) 771-4141
---

Willkie Farr & Gallagher LLP is an elite international law firm of approximately 700 lawyers in eleven offices located in the United States and Europe. Our Insurance Transactional and Regulatory Practice, which comprises over 30 partners, is among the largest in the United States and covers nearly every discipline relating to insurance transactional and regulatory matters. We represent a broad spectrum of industry participants, including life and property-casualty insurers and reinsurers, mortgage and financial guaranty insurers, private equity investors, insurance• sector financial funds, and commercial and investment banks. Our clients include many of the world's most prominent insurers and reinsurers. Representing the largest life and property• casualty insurers in the industry, our attorneys regularly handle sophisticated domestic and cross• border transactions, including mergers and acquisitions, loss portfolio transfers and other acquisition and disposition transactions structured as reinsurance.
Contact: Allison Tam, Partner (atam@willkie.com).
---