DESCRIPTION
The impact of COVID-19 has been felt across industries—how has it impacted life insurance compared to other industries? 

Hear how COVID-19 is affecting parts of the insurance value chain differently, and what the outlook is going forward. How have carriers in the U.S. been affected, and what can we learn from trends more globally? Register now to secure your spot for this highly anticipated webinar.
---
SPEAKERS
Alex D'Amico, Kweilin Ellingrud, and Jonathan Godsall from McKinsey & Company will share their perspectives and what they are seeing across the life insurance industry.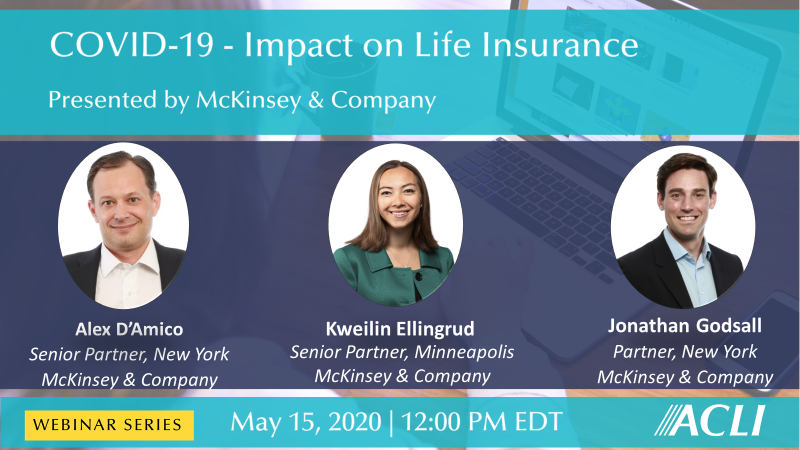 ---
CONTACT
Main
Elizabeth Carden, ElizabethCarden@acli.com, 202-624-2408

Speaker Management
Tatiana Tolentino, TatianaTolentino@acli.com, 202-624-2327

Registration & Tech Support
Geneva Barber, GenevaBarber@acli.com, 202-624-2433